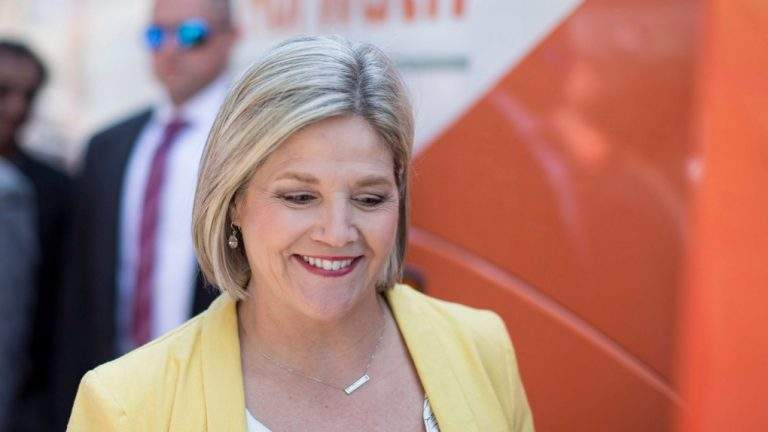 QUEEN'S PARK — Official Opposition Leader Andrea Horwath is proposing a package of workplace safeguards to protect workers, and end the cycle of outbreaks and lockdowns.
Horwath is calling for:
•Paid sick days for all workers
•A robust and systematic in-workplace testing program, focusing on large workplaces like factories, warehouses and food-processing facilities
•Paid time off to get vaccinated for all workers
"Let's not just open workplaces, let's make them safe so they stay open. I know we can give working people the help they need to prevent outbreaks — which will help put the lockdowns behind us," said Horwath.
"Hundreds of thousands of essential workers are heroes that have been keeping factories running, making sure food gets from farms to grocery store shelves, caring for seniors, cleaning buildings and so much more. Yet the Ford government has left them at risk of horrible outbreaks — and that puts us all at risk of another round of lockdowns. We need do better if we're going to crush COVID."
Horwath and the NDP have been pushing for their plan for 14 government-funded paid sick days during any communicable disease emergency, on top of permanent paid sick days going forward. That would prevent workers from feeling forced to choose between going into work when they may have COVID-19, or losing a day's pay. The NDP has brought that plan to a vote in the legislature multiple times, but the Ford Conservatives have blocked its passage.
If all nine Peel PC MPPs had attended and voted in favour last time, Ontario would have the NDP's paid sick days plan in place right now, potentially averting outbreaks like the disastrous Amazon outbreak in Peel.
Horwath also wants to remove all barriers for people to get vaccinated when their turn comes by making sure they can leave work to get to their appointment without losing pay. That echoes voting rules in Ontario, which give voters three hours off with pay to get to the polls.
Horwath was joined at Westwood Square in Mississauga by Mississauga City Councillor Carolyn Parrish, as well as Peel NDP MPPs Sara Singh (Brampton Centre) and Kevin Yarde (Brampton North).